Claudia Bocca
Professore/Professoressa associato/a
SSD: MED/04 - patologia generale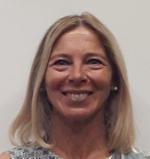 Contatti
0116707754
0116707753
Dipartimento di Scienze Cliniche e Biologiche
Unità di Patologia Generale
Corso Raffaello, 30 - Torino
Presso
Dipartimento di Scienze Cliniche e Biologiche
Corsi di studio in
Farmacia - Chimica e tecnologia farmaceutiche
Corso di Laurea Magistrale in Biotecnologie Mediche - Classe LM-9
Curriculum vitae
Curriculum Vitae (83.2 KB)
Temi di ricerca
List and description of international scientific cooperations
Prof.ssa P. Pontisso, Dipartimento di Medicina, Università di Padova;
Prof.ssa E. Bugianesi, Dipartimento di Scienze Mediche, Università di Torino;
Prof. G. Svegliati-Baroni, Liver Injury and Transplant Unit, Ospedali Riuniti di Ancona
Prof. S. Sutti, Dipartimento di Scienze della Salute, Università del Piemonte Orientale;
Prof.ssa S. Arpicco, Dipartimento di Scienza e Tecnologia del Farmaco, Università di Torino
Prof N. Denora, Dipartimento Di Farmacia - Scienze Del Farmaco, Università di Bari
Prof. F. Marra, Dipartimento di Medicina Sperimentale e Clinica, Università di Firenze
List and description of scientific publications
List and description of invited lectures
AIRC year 2022: Oncostatin M, tumor associated macrophages and acquired immunity in NAFLD/NASH - related hepatocellular carcinoma (Team member)
ABSTRACT
Background. Non-alcoholic steatohepatitis (NASH), the progressive form of non-alcoholic fatty liver disease (NAFLD), is the most rapidly rising cause of hepatocellular carcinoma (HCC) worldwide. The mechanisms responsible for NASH-related HCC development are largely unknown and biomarkers to predict the individual risk of HCC are lacking. NASH-related HCC development is multifactorial and very complex, with peculiar innate and acquired immunity changes making this tumor different from HCC with other etiologies and having lower responses to current therapies.
Hypothesis. On the basis of preliminary data we propose that oncostatin M (OSM), a procarcinogenic cytokine selectively overexpressed in human and murine NASH-related HCC, can modulate the behavior of innate and adaptive immunity, possibly contributing to the emerging peculiarity of NASH-related HCC.
PRIN 2022: Oncostatin M as pro-inflammatory cytokine modulating intrahepatic cholangiocarcinoma progression and tumor-stroma interaction (Team member)
Intrahepatic cholangiocarcinoma (iCCA) is a highly fatal and aggressive tumor with an increasing incidence worldwide. CCA is mainly diagnosed in an
advanced clinical stage of the disease, when curative treatment is generally unsuccessful. Numerous recent studies have attributed to oncostatin (OSM) a pro-tumorigenic role, particularly in modulating the tumor microenvironment (TME) and favouring tumor growth. Concerning iCCA carcinogenesis, literature data have reported a discordant role for OSM, with a controversial association of OSM with iCCA prognosis; moreover, its role in iCCA biology has been only partly investigated.
OSM is considered a potential therapeutic target for inflammatory and fibrotic diseases. Of relevance, a specific neutralizing monoclonal antibody anti OSM has been employed in clinical trials to assess the safety and tolerability of this drug.
iCCA onset is characterized by a strong desmoplastic reaction supported by cancer-associated fibroblasts (CAFs), tumor-associated macrophages (TAMs) and aberrant immune cells, as well as extracellular matrix (ECM) remodeling, thus creating a complex TME. Each stromal component has a distinct role in promoting cancer development, invasion and metastasis, as well as in conferring CCA chemo-resistance.
This project aims to: i) mechanistically investigate the involvement of OSM in biological responses of iCCA cells, related to tumor progression, including cell proliferation and motility, epithelial mesenchymal transition (EMT) and angiogenesis. In this connection, we will employ in vitro experiments and an in vivo orthotopic mouse model; ii) explore the role of OSM in the cross-talk between macrophages and iCCA cells as well as human hepatic stellate
cells (HSCs, which represent along with portal myofibroblasts the main source of CAFs) and iCCA cells, by employing 3D scaffolds; iii) evaluate OSM expression and OSM-related genes and mediators in iCCA tumor specimens taking advantage of Hyperion imaging system and outline their significance in relation to clinical parameters; iv) determine OSM expression and OSM pathways in liquid biopsies of healthy subjects and iCCA patients.
With this project we expect to disclose the role of OSM in: a) affecting tumor-stroma interaction; b) modulating tumor infiltrating immune cells; c) favoring CSCs and chemo-resistance and to define the prognostic significance of OSM or OSM-related genes/mediators/pathways as putative markers for iCCA. Moreover, we expect to underline the impact of targeting OSM in improving current therapeutic strategies for iCCA development and progression.
Due to the increasing incidence worldwide of iCCA and the lack of effective therapies for this aggressive tumor diagnosed in advanced clinical stage, the data generated by this project will respond to the urgent need for reliable biomarkers and putative novel therapeutic targets to both predict and interfere with iCCA development and progression.
Gruppi di ricerca
Progetti di ricerca
Attività in agenda
Organi
Ricevimento studenti
Su appuntamento